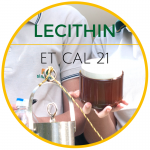 SOYBEAN LECITHIN – ET CAL 21
It is a product of vegetal origin, obtained by drying a complex mixture of acetone-insoluble phosphatides. These come from the aqueous degumming of crude soybean oil, mainly composed of phospholipids (phosphatidylcholine, phosphatidylethanolamine and phosphatidylinositol) and crude soybean oil.
---

CRUDE INDUSTRIAL SOYBEAN LECITHIN – ET CAL 23
It is a complex mixture of phosphatides, combined with other substances such as fatty acids. It's applications are in balanced feed production, alternatives energies.
---

VEGETAL OLEIN- ET CAL 38
Vegetable fatty acids are the oily substances obtained from the neutralizing process when refining oil. 100% vegetable oil. Fatty acids are an excellent source of energy. Due to their qualities, they provide a high amount of linoleic acids (Omega 6) and linolenic acids (Omega 3).
---

NATURAL OLEIN MIX – ET CAL 43
100% vegetable origin product. It is obtained from a mixture of oleins, rich in essential fatty acids for animals' diet. Fatty acids are an excellent source of energy, They are composed of monoglycerides, diglycerides and triglycerides and long- chain free fatty acids. Its industrial use is classified for the following activities: Animal feed, especially for salmon, fish, chickens, pigs. Has a high nutritional energy intake equivalent to 900kcal/100g. It favors development, growth and fattening of animals, especially fish.
---

OILMET 50 Plus – ET CAL 46
Oilmet 50 Plus optimizes costs by helping reduce the values of feed ingredients, without deteriorating animals' performance. Oilmet 50 Plus enables to achieve a more flexible formulation while diets are optimized and costs and yields are improved. Thus, producers obtain a maximum return of investment.